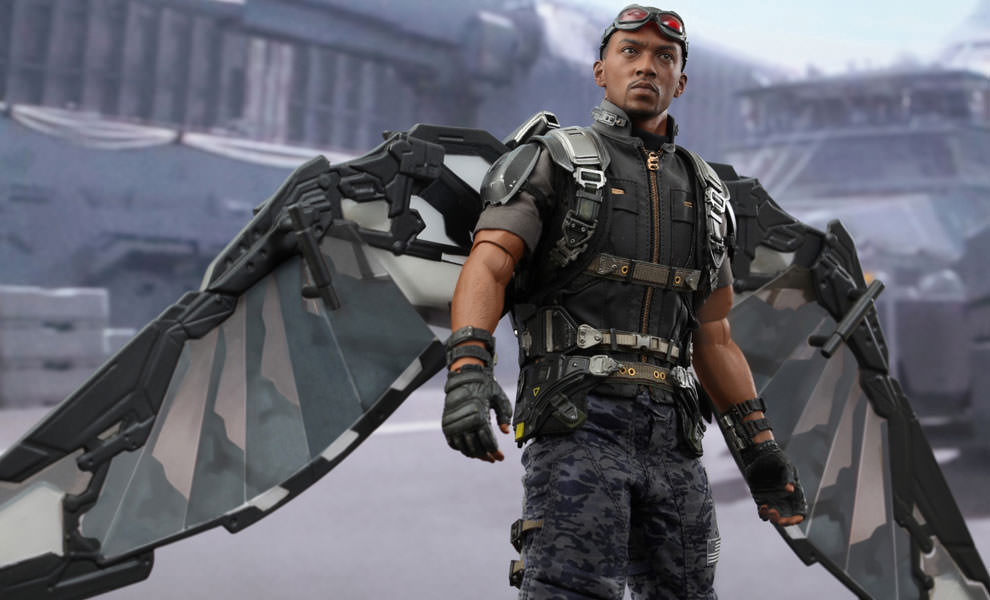 Falcon (Samuel Thomas Wilson) is a fictional superhero appearing in American comic books published by Marvel Comics. So, here at 21 Facts we thought it was high time we presented the Top 10 Facts About Falcon

Fact 1
Sam Wilson debuted as the Falcon in Captain America #117 in 1969. The story was called The Coming of… The Falcon. 
Fact 2
Sam Wilson wears glider wings which allow him to fly up to 250mph.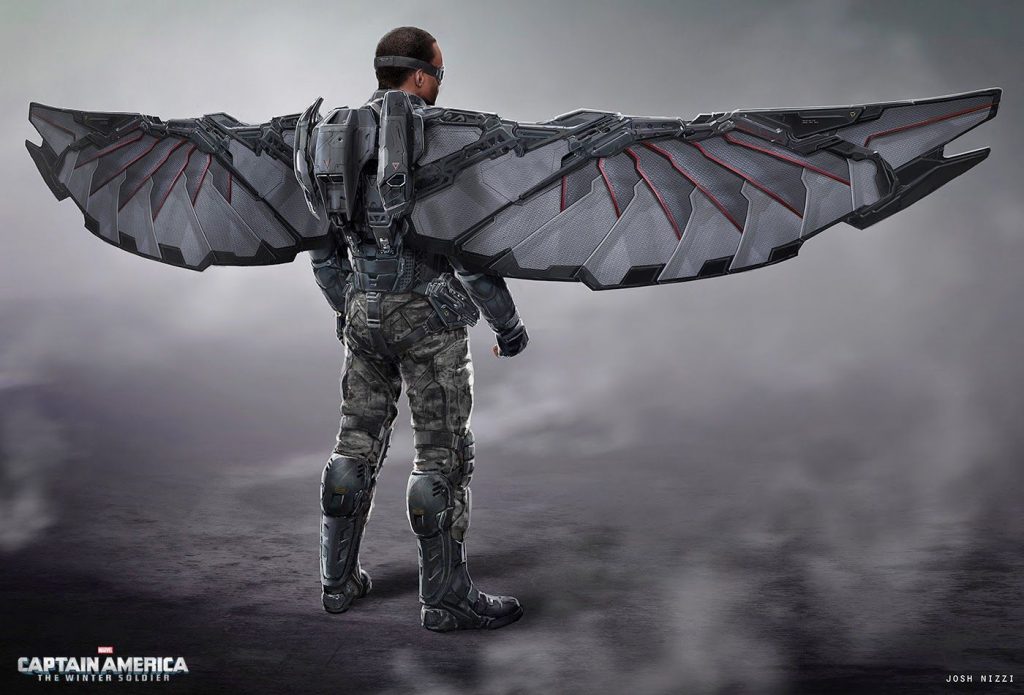 Fact 3
He is played by Anthony Mackie in the Captain America films. 
Fact 4
The Avenger's liaison, Henry Gyrich, only wanted to have Falcon on the Avenger's roster because he is black and Gyrich had to comply with affirmative action laws. Hawkeye was replaced with Falcon. 
Fact 5
He is as strong as a human being can be. He once bent a metal bar with his bare hands. Another time, he broke steel chains that he was tied to.
Falcon #1 (1983) 

All-New Captain America #3 (2015)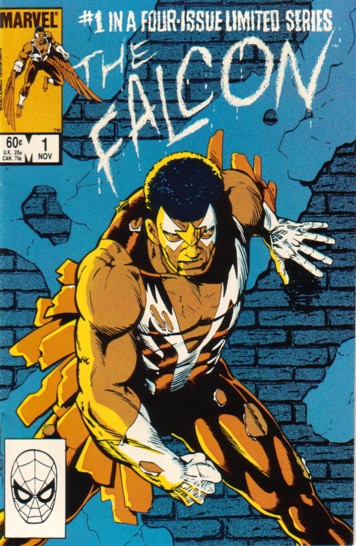 Fact 6
Although he usually wears a red uniform, his first costume was green. 
Fact 7
Before he was a superhero, he was a city planner and social worker. 
Captain America #117 (1969) Captain America #186 (1975) 
Fact 8
He has a pet falcon called Redwing. In the film, Captain America: Civil War, Redwing is a drone. 
Fact 9
He has also been known as Blackbird, Snap, and Brother Super-Hero. 
The Official Handbook of the Marvel Universe: Avengers (2004) 
Fact 10
As a child, Wilson's father tried to talk down a thug by telling him that violence is a weakness. The thug thought he was being called weak, so he killed Wilson's father. He died in Wilson's arms. 
All-New Captain America #2 (2015)