17th on 21 interesting Facts About Google: Google's First Computer Storage Was Made From LEGO.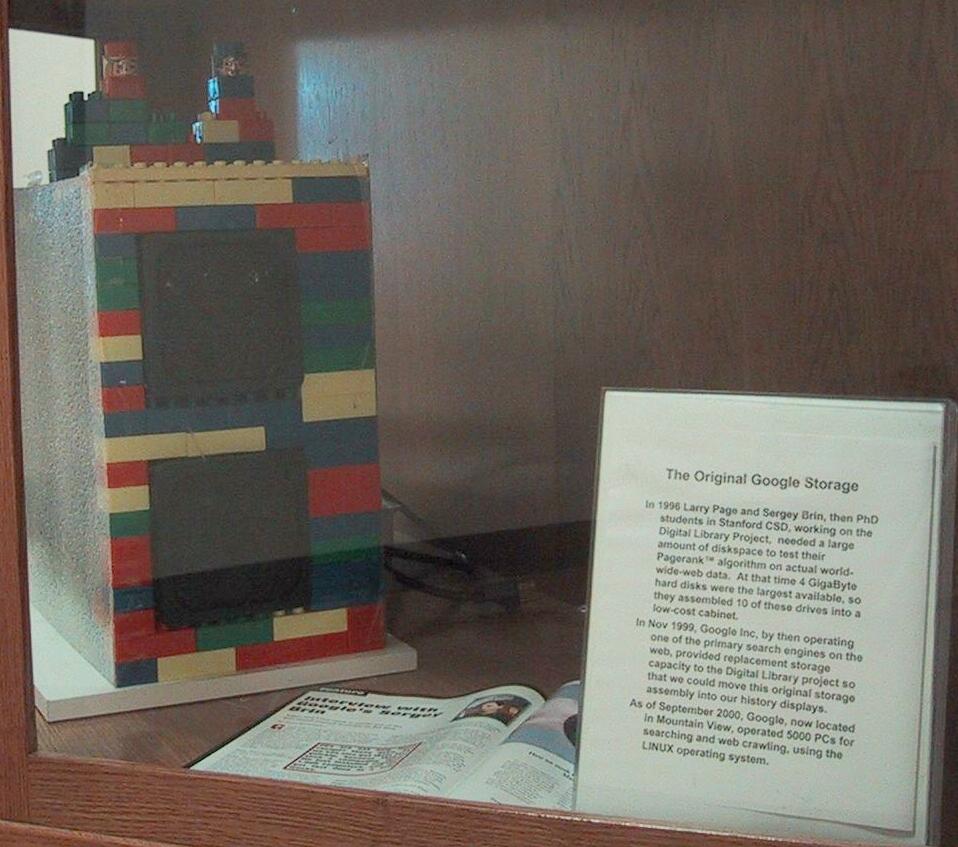 From 2003 to 2010 the Google storage unit was exhibited in the basement hall of Gates Computer Sciences, as shown on this page.

In 2010 the Google Storage unit was loaned for permanent exhibit in the Octagon of the new Jen-Hsun Huang Engineering Center.
stanford.edu